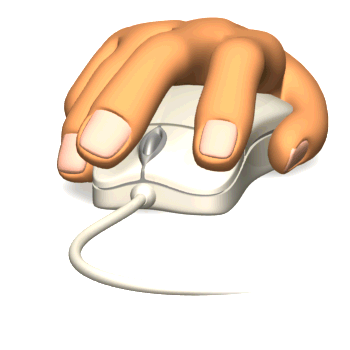 Are you trying your skills as article marketers?  As you probably know I have been writing articles on a daily basis for the past 4 ½ years and as a writer I think that is it very important that I am also an avid reader.  Reading for a writer is like physical training for an athlete.  I can't imagine I would be able to keep getting ideas to write about if I wasn't doing a lot of reading.  Reading gives me the juice that I need to be able to write.
When you are a regular reader of information about your niche you improve in 3 important ways.
1. You get more knowledge and inspiration for your own writing.
2. You learn about articles, blogs, ads and other styles of writing that you may need to improve on.
3. You also learn what NOT to do, when you see errors such as typos, grammar errors, misspells, bad titles or in the case of online articles, resource box mistakes.
This later error can cost you a lot of clicks to your website, so knowing how to fix this problem is really worth it.
While reading some of my competitor's articles I see a lot of what I call bad resource boxes. Once you are able to spot a bad resource box, you are one step closer to be able to write a good one.  So, let see how you can spot a bad resource box.
What is a bad resource box?
• Telling too much about who YOU are or what YOU do.  I know that as humans our ego likes to think that people would be interested and maybe even impressed by what we have accomplished, but, in the real world, they really don't care.  There is nothing wrong with letting the reader know who you are, but keep it to ONE sentence ONLY. Do not use a whole paragraph telling people about you, it will just distract them from what you want them to do, which is to click on your link.  In most cases, just concentrating on the benefits that your product will give to your potential buyer is best and will increase your CTR (click through rate).
• Wasting a whole sentence in telling people that they can use your article as long as they leave your links intact in your resource box, is definitely a NO NO.  Honest and professional publishers already know this, and they will leave your resource box and links intact. As far as the ones who are going to plagiarize your article, this warning won't deter them anyway. They already know that it's illegal, but will do it anyway if they are dishonest.  So, by writing this warning statement, you are just distracting your readers with a non relevant information that has nothing to do with what you want them to do which is click on your links.
• Don't tell your readers everything yours product does in the hope that they will click on your link. The more you tell them right then and there the less they will need to click on your link to find out more.  The secret of having the largest possible number of people clicking on your link is not to give them too much information so they will actually want to read more beyond your link.
It is interesting to know that being able to write a good resource box has nothing to do with being a good writer.  I have seen awful resource boxes from professional writers who just don't really understand what a resource box really is for.
You need to think of your resource box as an ad copy.  Your resource box needs to be attention grabbing, "emotionally moving" and efficient in order to do the job, which is making people want to click on your links.
This article by Sylviane Nuccio